HAMPTON, Va. (WAVY) — A new community could soon rise from what was once one of the City of Hampton's larger public housing complexes.
Wednesday night, City Council approved the rezoning of roughly 23 acres for the development of hundreds of new townhomes and apartments at the former site of the Lincoln Park public housing community.
The site was razed in 2016, forcing people living in 275 units to find new homes. The community had very little tree canopy according to city staff.
Virginia Beach-based Axis Global Enterprises submitted an unsolicited proposal to the Hampton Redevelopment and Housing Authority (HRHA) and came to an agreement to purchase the property for $3.8 million according to Aaru Ma'at, Executive Director of HRHA.
Up to 118 fee-simple townhomes could ultimately be built, 380 multifamily dwellings (both general population and age-restricted senior housing), and 6,000 square feet of commercial space planning documents state. Some of the units will accept housing choice vouchers from HUD.
About Vierra Construction + Development, Inc.
Vierra Construction + Development is a nationally recognized, veteran and minority owned development, design-build general contracting company with an integrated security and fire technology solutions division (ASI Security). Vierra Construction + Development provides development, design, engineering, installation, construction management, service, and monitoring solutions to our clients with a professional turn-key solution. Vierra Construction + Development serves government, commercial, and residential clients throughout the United States.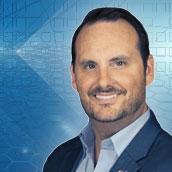 Latest posts by Ross Vierra
(see all)