Joint Venture between Vierra Construction + Development and EDC Homes to Create a Transformational Gateway Project Called Olde Hampton Village. Sets Stage for New Townhomes, Luxury Multifamily Apartments, Independent Senior Living, Parks, and Commercial Space
February 9, 2023- Vierra Construction + Development and EDC Homes today announce a $130 million development project in Hampton, Virginia. On Wednesday, February 8th the city council approved a rezoning and use permit for the redevelopment project of the former site of the Lincoln Park housing development on LaSalle Avenue off Interstate 64, near the Langley Air Force Base and NASA Langley.
The transformational gateway project called, The Olde Hampton Village, will include 118 for-sale townhomes, 284 luxury multifamily apartments, 96 independent active living senior apartments, and 6,000 square feet of programmed retail space.
The mixed-use development includes a central park, community dog park, clubhouse with a resort style pool, a fitness center, an independent childcare center, and salon day spa.
This development is a joint venture with Virginia Beach business owners Ross D. Vierra, CEO|President of Vierra Construction + Development, Inc. and Nick Jacovides, CEO|President of EDC Homes and has been in the works for four years.  Together, known as Olde Hampton Village Developers, LLC they bring their combined passion to positively transform the community in Hampton.
"The Olde Hampton Village Development is an opportunity to revitalize the gateway to the Olde Hampton Community which is rich in history for our region", says Ross Vierra, CEO and President of Vierra Construction + Development, Inc.  "Bringing this vision to life has been a long road which we have been dedicated to ensuring the highest quality designs to honor the heritage and inspire a new generation of residents and businesses. Service is at the heart of our development process and this vote from the Hampton City Council permits our team to bring this transformational gateway project to life," says Vierra.    
"After 4 years of planning, we are very excited to bring this dynamic community to Olde Hampton," says Nick Jacovides, President, and CEO of EDC Homes. "During those 4 years, we have met with stakeholders, civic leagues, and the citizens of this community to make sure there was a shared voice in our design process. The community experience is going to be like no other. Top-notch amenities, pool clubhouses, walking trails, and dog friendly parks are a few design features that will make this community so desirable. We are proud to be a part of such an exciting time in Olde Hampton," says Jacovides.
Vierra and Jacovides say that they plan to break ground late summer of 2023.
In anticipation of the redevelopment of the site, Vierra and Jacovides worked tirelessly with elected officials, planning staff, community leaders, residents, churches, and other community members to collectively bring a design together that all will bring new life to a once vibrant area of Hampton.
The Hampton Redevelopment and Housing Authority has approved the sale of the land and the Planning Commission unanimously voted to recommend the project.
For media inquiries, please contact Karen Lane at klane@axisge.com 757.857-4777
About Vierra Construction + Development, Inc.
Vierra Construction + Development is a nationally recognized, veteran and minority owned development, design-build general contracting company with an integrated security and fire technology solutions division (ASI Security).  Vierra Construction + Development provides development, design, engineering, installation, construction management, service, and monitoring solutions to our clients with a professional turn-key solution.  Vierra Construction + Development serves government, commercial, and residential clients throughout the United States.  

About EDC Homes
EDC Homes is an award-winning developer and home builder who has served the Hampton Roads market for over 25 years. Founded in 1996, EDC Homes offers superior value, functional design, and exceptional customer care to each of their homebuyers. The company holds community involvement in high regard, sponsoring several local charities and giving back to the neighborhoods they serve. EDC Homes continues to be a locally owned and operated business, staying true to their mission of delivering quality built homes and providing remarkable customer care.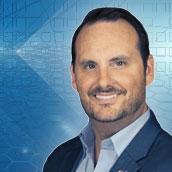 Latest posts by Ross Vierra
(see all)